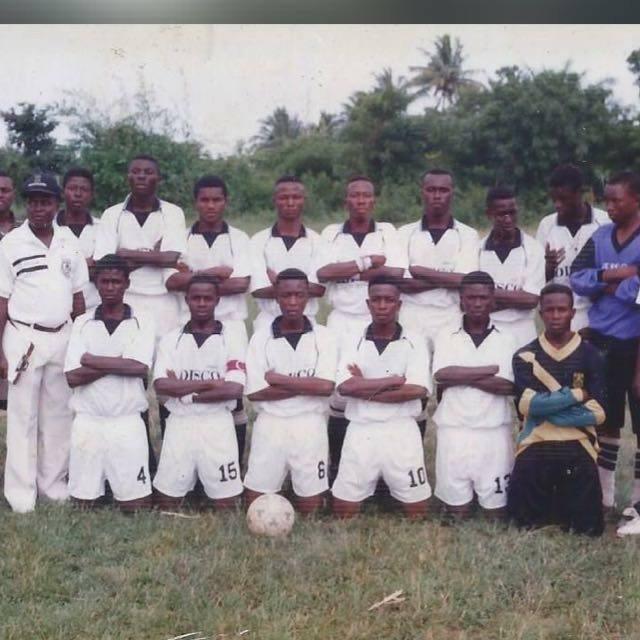 Adisadel College has been sports power since colonial days to the present. Adisadel encourages all of its students to participate in some kind of sporting activity. Most students engage in recreational or competitive sports to eschew the label "Waste Pipe"- a campus vernacular that is used to refer to an able-body who does not participate in sports. Conforming to the Latin adage – "A healthy mind in a healthy body", the school organizes competitive intra-mural sports. Early morning jogging by the entire residents of a dormitory is a common activity on campus. Cricket, basketball, hockey, gymnastics, soccer, volleyball, track and field, tennis and table tennis are some of the sports on campus.
Cricket
Cricket is currently not a competitive sport, Adisadel dominated cricket in the sixties and won the Osagyefo Cup. Interest in the sport has waned in the entire country and there is no competition at the school level. However, the sports will be revived when equipment is acquired to re-establish the sport. The "Triangular" Meet between Adisadel, Mfantsipim and Achimota schools in cricket will also be revived.
Basketball
With victories over teams from Ghana Navy, University of Cape Coast, St. Johns School, the school dominated the sports in the seventies with players like Daniel Prempeh (Knight House), Angus Ola (Canterbury), Isaac Neizer (Canterbury), Laryea (Quaque) and Afful (Knight). The sport suffered when the Drury Gymnasium was temporarily converted into a dining hall during the rebuilding of the current dining hall. Currently the school is rebuilding a team which was quite successful in many friendlies they played.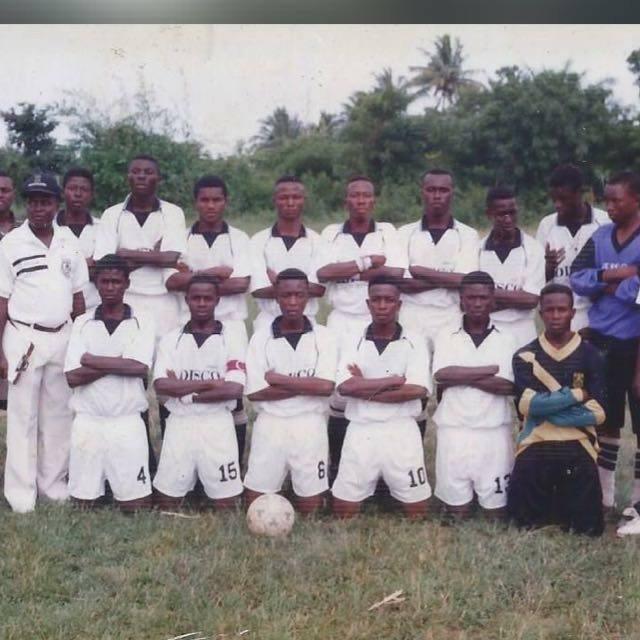 Hockey
Adisadel continues to excel in field hockey. In the seventies, Adisadel Alumni dominated the make-up of the national hockey team of Ghana. The Santaclausians who formed the nucleus of the national hockey team of the 1970s were Captain (Ret) A. K. Sam (Quaque), a former Sports Prefect and a number of times Victores Ludorum, Simon Kwesi Quist (Canterbury), Anthony Brock (Jubilee), Samuel Tsatsu Acolatse (Jubilee), Charles Mante Akrofi (Hamlyn), Laud Ankrah (Hamlyn) and Daniel Prempeh (Knight). Captain Sam and Acolatse won the best hockey player in Ghana award at different times when representing Adisasel and Ghana.
The sports continue to remain popular on campus. The school's hockey field, nicknamed "Sahara", continues to be the "Waterloo" of opposing teams.
Soccer
The only school in Ghana with three soccer fields, Adisadel has developed soccer to a highly competitive level. Most students participate in this sport than any other sport. In the early seventies, Adisadel students like Dr. Sam Amporful (1973) played for Cape Coast Vipers. En-route to becoming the Zonal Champions, Adisadel beat Ghana National College on penalty kicks. They also beat Mfantsipim School 2-0, Winneba Secondary School 2-0. Some of the soccer results are as follows: Adisadel beat Ghanacoll 2-1, Aburaman Sec 1-0, Edinaman Sec 3-0, Cape Tech 3-1, and lost to Apam Secondary School 1-2.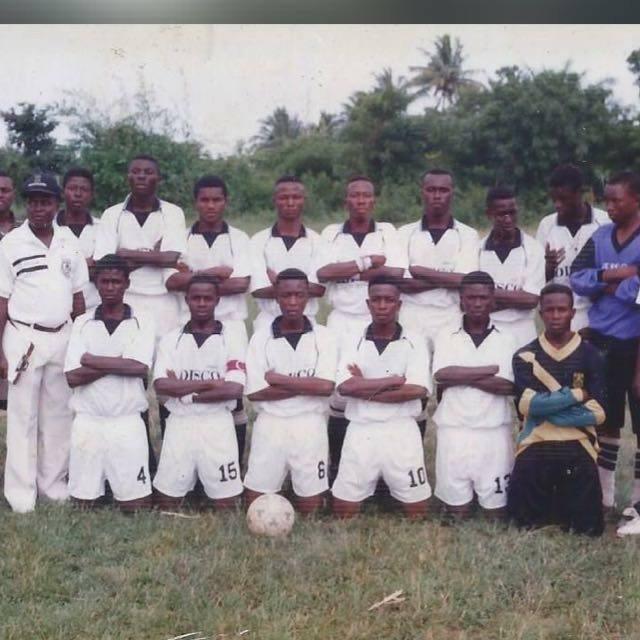 Volleyball
After years of struggling, Adisadel finally brought home the Central Regional Championship trophy in volleyball. In achieving such a feat, the Adisadel team won all their preliminary round-robin matches in straight sets. They defeated Mfantsipim School 3-1 in the semi-finals. They won the trophy by trouncing Swedru Secondary School 3-0 at Mfantsipim campus. Kudos to team members Price Aboagye, Nana Adjei Darko, Abdul Razak, Japhet Banner, John Nii-Aryee and rest of team. Jonas Nii-Aryee was chosen as the best regional volleyball player.
Gymnastics
Being the first school in Ghana to establish a fully equipped gymnasium, Adisadel has trained many students to be gymnasts. Gymnastics is not a competitive sport in Ghana. However, the Drury Gymnasium on campus is always busy with student training on parallel bars, the horse and trampoline. The gymnasts perform on invitation and at school functions.
Track and Field
Adisadel College's continued dominance in track and field can be traced to the late forties. The school continues to produce sprinters of national and internal caliber. Since H.O Nyarku of Adisadel represented Ghana (then Gold Coast) in 1952 Olympics Games in Helsinki, the school has produced several national sprinters like George Enchill (Sakinah), Yaw Atuahene (USA), and Kofi Osei (Sasta).
In seeking veritable challenge in sports, Adisadel in the seventies extended its competitive boundaries to the international level. It participated in track and basketball meet with Lycee du Torquoi in Togo. Other "triangular" meet with Achimota, Mfantsipim, Ghana National, Winneba Secondary School and GSTS used to be part of the track schedule.
On the week of 5th March 1999 at the Adisadel Track Field, the school accomplished what has now become a routine in its efforts to uphold the track dominance tradition – winning the Regional Championship. The Hilltop Boys won by a whopping 152, with St. Augustine following far behind in second place with 115 points and Mfantsipim third place with 100 points.
Out of the sixteen trophies presented for the first-place position, Adisadel took seven, and eight in second place trophies. Again, conforming to tradition, Adisadel dominated the sprint events with Baagan Mumuni (Bagee) blasting his way to first place in the 100 meters and 200 meters events. Other first place positions were: John Nyarko-800 meters, Yahaya Muta -5000 meters, Benjamin Bennette – 110 meter hurdles, Amevor Daniel – Discuss, Selassie Cudjoe – Long Jump. Second place winners included the following: Benjamin Bennette -200 meters and 400 meters, Atsu Kudoto – Javelin, Abdul Razak – Discuss, Selassie Cudjoe – High Jump and Triple Jump, Kofi Koranteng – Shot Putt, Isaac Borketey – Pole Volt. The 4 x 400-meter relay team of Baagan Mumuni, Bennette Benjamin, Cudjoe Selassie and John Nyarko placed second.
Table Tennis
A Decade of Table-Tennis in Adisadel College
This is a story about table-tennis on the hill from the late sixties, through to the late seventies. This was a period of unique leadership in the school's history where the school was administered by mainly Ghanaian teachers and administrators. It was during a period when a new Ghana with all the pride that goes with it, was emerging from the shadows of colonial rule, but also looking to be a shining light for African endeavour and achievement, in her own right.
Mr R.T. Orleans-Pobee was a former student and P.E. master. He took sports seriously as it served in great measure to shape a boy's character. Adisadel College was well known for its sportsmen and, in the sixties, table-tennis claimed a place at the high table of the great names on the hill.
Narteh Azu:
In line with our motto, the school provided the best equipment available to the students, for them to use in practice and pursuit of excellence in their chosen skill. Table-tennis was no exception. Every House common room was provided with a table and, they were fully utilised with zeal and determination to produce the best for the House and the school.
I remember A.K. Sam "Barbarosa" (games pru) of Hamlyn House and Tim Brew "Bosco" being the best two players to watch playing the game in the common room. The dynamic duo was Classpeter and Quartey of Jubilee House and, Essien and Twum Barima of Knight gave constant competition for the honour of best player in the school. It did not stop there; names like Addai and Amoah, the left handed Hammond of Elliott House and Eddie Bampoe-Parry "British" of Hamlyn were formidable players in the mix.
In the early seventies, the fire in the hearts of the players was stoked by two inspiring games masters in the persons of Mr B.A. Ankrah and Mr B.B. Nartey. Mr Ankrah brought table-tennis in Adisco into the present with the purchase of state of the art equipment, transforming the team's performance by allowing the team to introduce new skills in terms of top spin and aggressive attack into the way it played. The early seventies boasted players such as Ntsiful of Elliott House (team captain), Fred Yarney "Eboo" of Canterbury House (team captain), Jonas Addae of Quaque House, William Ackun of Knight House and Narteh Azu of Hamlyn House.
Kojo Acquaah-Harrison "Oyo":
In the mid-seventies, under the guidance of Narteh Azu, table-tennis was supercharged. Narteh created two teams called "probables" and "possibles". This was in order to make possible the continued dominance of the school team in the Central Region. By the mid-seventies, with our equipment having been enhanced by Mr Ankrah, Mr Nartey expanded our sphere of influence. Under his term as sports master, the team travelled to Prempeh College, Apam and Swedru secondary schools to "terrorise" their teams. After securing dominance against our opponents, Adisco went international. Mr Nartey organised an athletics and table-tennis challenge with a college in Togo, called Lycee de Tokoin in Lome Togo. It was an ecstatic time to be on the hill. In the following year, they paid a return visit to Adisco.
Now back to the re-birth of the team, through the "probable" and the "possible". The members of the "probable", were Paul Poku "Mighty P squared", Dan Owiredu "palanko", Ben Brookman and Travis Asamoah all of Quaque House and Ben Smith of Elliott House. The "possible" were Seth Coomson "Goree", Thomas Quayson "Flashee", Joe Imbeah "Joe" all of Ebiradze House. Nana Boateng Kyerematen of Hamlyn House, Afful and Michael Akutter of Knight House and Kojo Acquaah-Harrison "Oyo" of Jubilee House.
Out of the formation of these two groups emerged a fiercely fought opportunity to become a member of the school team. The competition was so fierce that some only got to play for the school on one occasion only and sadly some never got to play at all. I must add that it was due more the competition on the day of trials, rather than their ability to play. Narteh Azu must be especially commended for his foresight and training regime. We used to have to score points by playing the ball accurately into circles drawn on the table. This honed our skills in accuracy.
The story of the late seventies; well if you were not in form five, don't even think about being a part of the school's team, it was just impossible to break through. Jonas Addae led the way in his final years in the sixth form, but then after he left in 1975, the fight for a place rested with six fifth formers. We played a trials competition every Friday, to determine who would make up the team, in case there was a match at the week end. Coomson was the best of us, so he did not have to qualify, but the rest of us always played to claim a place. In 1976 no school could touch us; it was as simple as that. Azu had created a monster of potential and it showed.
In 1977, I was the only member of that formidable team to return to Adisco for sixth form, while others went to different schools. I was ably joined by Michael Akutter, Afful and Fred Quartey. The "new comers" into the team, who had been around and playing well, only managed to get a chance at glory, after their senior greats had left, but the tradition carried on. We did however suffer one great loss to some rowdy crowd from Presec at Legon who absolutely crushed us and, taught us a lesson in how to support during a match and how to take it to the opponent in a way that we had never experienced. We held the torch gallantly for the school, until we narrowly lost the Cape Coast inter-schools competition in 1978.
It would be nice to see Adisco shine again in the world of table-tennis in the Cape Coast and Central Region.
Narteh Azu was by far the most influential player ever to perform in the Canterbury Hall on behalf of Adisco. In 1974 he placed 4th with lawyer Short in the National Table-Tennis Men's Open. A year later, Narteh Azu was the captain of the Greater Accra team to win DOUBLE Gold in the team and singles event. Incidentally, both medals were presented to him by his former Headmaster Mr R.T. Orleans-Pobee, who had become the Executive Chairman of the Sports Council of Ghana. Narteh Azu was later invited to join the National Table-Tennis squad in 1975.
By Kojo Acquaah-Harrison Snr.