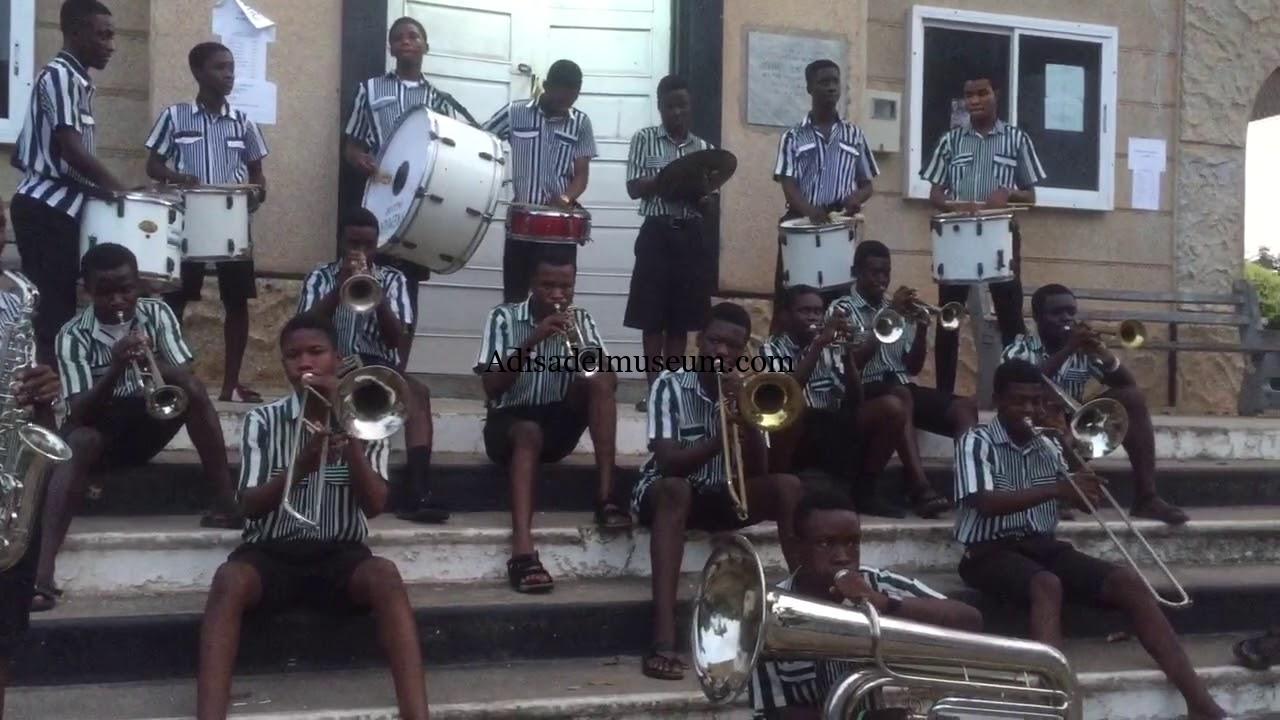 Another component of the pioneering endeavors of Adisadel College was the establishment of a school orchestra and a Jazz Band. Through the efforts of Dr. Gillette in the early sixties, this great tutor of Adisadel acquired musical instruments for the school. It was the first school in Ghana to establish an orchestra.
The school has provided opportunity to musically inclined students to develop their talents. With a repertoire from Jazz to local hightlife, Adisadel Bands made appearances on national TV in the late sixties. The string of student band groups from Adisadel continues to this day.
Of the many Adisadel alumni recording artists, perhaps the best known is Dr. A.K Amponsah, popularly known as Agya Koo Nimo. This great Ghanaian folklorist's work can be found all over the world. Among the great guitarists at the school in the early fifties with Koo Nimo were Messr. Service, Nugent and Hammond, the brother of pioneer musician Kwa Mensah. The late sixties also spawned lots of Adisadel musicians who went on to become great recording artists. Among them are: Canada based guitarist Carl Ricky Telfor of Sika Ye Mogya fame, ace drummer Kofi Adu of Boombaya, Benjerry Telfor of Boombaya, Frankie Todd of El-Pollos and Psychedelic Aliens, the late keyboard wizard and producer, Jonathan Opoku (Jon Kay), guitarist Sam Mensah and England based classical guitarist, Gilbert N. Addy.
The school orchestra flourished in the seventies. Great Adisadel violinist include Dr. Jonas Addae, C.B. Annan and Decker (Paganini). The Adisadel Alumni Band continues to thrill audiences at Alumni parties in England.
Currently there are three school bands, namely: The School Band, Flames of Revival and Advent Melodians. The student band entertains students on campus and tours per invitation.